Five Must Have Casual Shoes for Women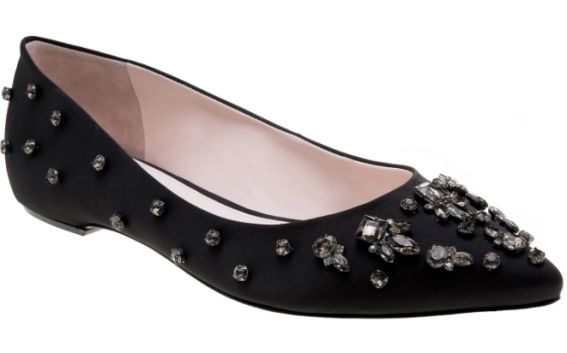 Women are always on the lookout for a perfect casual shoe. No matter how many pairs they own, there is always that new pair, which goes better with the black dress or capris. However, there are 5 types of casual shoes that go well with any attire. Here is a list of those casual shoes that shoe racks need to be decked up with.
Ballet Flats
Ballet flats are one among the most versatile casual shoes. They are also among the most comfortable to wear. These shoes were introduced by designer Coco Chanel and latest popularized by Audrey Hepburn in her '50s films. Ballet flats can be worn in any season and get reinvented by designers and footwear brands in all variants possible – beaded, studded, sequined, quilted, etc. The shoes are suited for casual occasions and parties and can look extremely chic when paired with short dresses and ankle-length denim or trousers.
Low Heel Boots
Low heel boots are the perfect companion to those women who detest wearing high heel ones. They are an inevitable part of the wardrobe, especially in winters, and are a blessing to tall women. The low heel boots come in many variants like the groovy Beatle boots, motorcycle boots, punk shoes, rubber wader boots and so on. Be it with a preppy Bohemian dress or a tucked-in shirt and denim, low heel boots go well with any casual style.
Lace-Up Shoe
The lace-up shoes were borrowed from men's footwear. Brogue shoes, with toe caps and seamed wingtips, were adopted by women into their wardrobe in the early 1900s. The modern counterpart of these shoes come in flat and high heeled varieties and are far more fashionable than the walking shoes that they first were. Lace-up shoes lend a masculine look and are extremely comfortable to wear. They allow for easy mobility and are hence preferred by many women for casual occasions. Flat lace-up shoes look good when teamed up with tailored trousers. High heeled brogues can be worn with feminine dresses and skirts for a contrast.
Sneakers
Sneakers originally were designed for use in sports and other physical forms of exercise. Modern sneakers are, however, a lot more toned down and of the most comfortable and all-time favorite casual shoes. From white to color-blocked, and printed versions, sneakers come in a wide range of styles, and are suited for women of all ages and demography. They are a timeless style statement that lends the perfect casual look. The heavier sneakers lend a sporty and androgynous look while the low tops or oxford shoes lend a feminine look. These shoes can be paired with any kind of attire from denim, to casual dresses skirts and tailored trousers.
Espadrilles
Espadrilles are shoes that are suited for use in summer. They are characterized by a flexible sole made of jute rope and an upper body made of cloth or canvas. These shoe team up well with capris, shorts, and casual cotton dresses. The light-colored sole and the contrast top make stunning style statements that draw attention from all sides.
Casual shoes help women a great way to flaunt style without compromising on comfort. They pair up well with almost all kinds of clothes in the wardrobe and can be worn in any season.