Step by Step Guide for Wearing Double Layer Eyelashes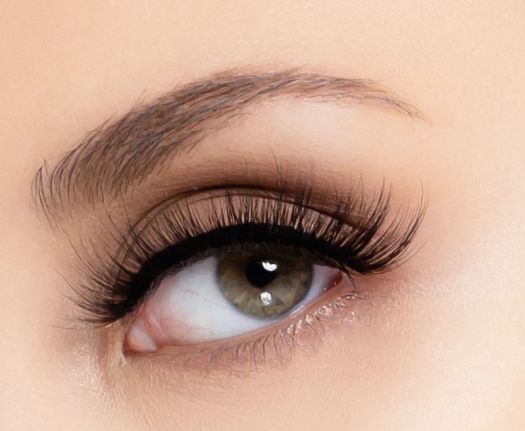 Have you ever thought you could look glamorous without much hassle? Well, double layer eyelashes might just be the answer. If you love long thick eyelashes but do not want to extend it through surgical procedures, then false eyelashes are exactly what you are looking for. You can find a wide range of false eyelashes designed for different types of eyes, manufactured specifically to enhance your appearance. False eyelashes with double layers are particularly ideal as it has the power to accentuate the shape and size of your eyes in a dramatic way.
The origin of double layered or stacked eyelashes can be traced back to stage makeup where artists wore two sets of eyelashes simultaneously to create a spectacular effect. Applying two false eyelashes at the same time was never an easy task and it hardly appeared natural. However, modern double-layered eyelashes are different as it has a natural appearance with silky and curly features.
False eyelashes with double layers create a three-dimensional illusion with its fluffy and voluminous appearance. However, it can be worn easily without any hassles if you know these simple tips and tricks.
An Easy Step-by-Step Guide
 To be honest, applying double-layered false eyelashes can be a tad difficult for a beginner. However, with time and practice, you can apply these false eyelashes within five to ten minutes. It is an absolute time saver and has the potential ability to create a great appearance without adding to your eye makeup game. You can use neutral shades and tone down your eye makeup when you wear false double-layered eyelashes.
Before you begin the process, first wash your hands thoroughly as you hardly want to infect your eyes with dirty hands.
Measure and Cut
Every pair of false eyelashes must be trimmed correctly for a custom fit. However, before you trim false eyelashes, first measure it against your natural eyelashes and decide how much needs to be trimmed, if it needs to be so that it sits perfectly on top of your natural eyelashes. You can start by trimming the smaller sections of the eyelashes and then place it back onto your natural lashes to check if the size fits perfectly. In that way, you can ensure that you get perfectly sized false eyelashes.
Glue them in place
Next comes the tricky part where you need to glue them on to your natural lashes. While some of these false eyelashes are inclusive of adhesives, some are exclusive, so you need to purchase them separately. Then, apply the glue to the band of the false eyelash and allow it to dry for about 30 seconds.
Use a lash applicator or your fingers
You can then place the double-layered false eyelashes onto your natural ones using your fingers or a lash applicator. You need to do this as gently as possible by pressing down the false eyelashes for about 5 seconds on your natural lashes. Give it enough time for the glue to dry so that it stays in place appropriately. A small tip- you can start pressing the false eyelashes from the middle section and then move to the outer corner and then the inner section of the eyelashes. Believe me- it works!
The Perfect Touch
When your false lashes attach to your natural lashes-use a thin coat of eyeliner liquid to blend the line from your natural eyelashes to the false one. Now you can use a coat of mascara to curl both the natural and false eyelashes together for that perfect look! You can use two or three coats of mascara if you want even thicker lashes.
Removing your false eyelashes is easy as all you need to do is use an oil-based makeup remover. It will gently remove the adhesive and the false eyelashes. You can use a cotton bud soaked in makeup remover and apply it gently on the eyelash band. False eyelashes must be stored in a clean and dry place as you are wearing it near your eyes. So keep them safe in the lash tray, which comes along with these false eyelashes.