Tips for Buying Women's Boxers Online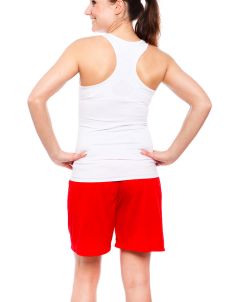 Women all across the world now shop to their heart's content from the comfort of their homes. Shopping for underwear is no different. But there can be some apprehensions about the size and the style of underwear if you are buying something you haven't tried before.
If you have been thinking of buying women's boxers then you are not alone. There is a rising trend worldwide where women are buying boxer briefs for themselves. Thankfully, now you don't have to buy boxers meant for men. Many companies are now designing and manufacturing boxers with the needs of women in mind.
Here are some tips for buying women's boxers online.
Choose a reputable online retailer or store
First of all, for a seamless online shopping experience; it is important to choose a reputable seller or eCommerce store. If you are unsure about which store to choose for boxers or have no idea about the brand; a simple online search can help.
Once you have identified the brand of women's boxers, you can visit the company's website for your shopping. Before you begin to browse through their collection, find out about the company's terms and conditions about payments, returns, refunds, and shipping charges. Ideally, you should shop from companies, which offer easy returns and refunds. It can be especially helpful if you are buying a brand's boxers for the first time. If you encounter size issues or have a problem with the style of the boxer; you should be able to return it easily. Of course, there will be terms and conditions about it. So, read the company policies regarding the same carefully.
All in all; your online shopping experience must be seamless and hassle-free.
Check the entire collection of boxers before finalizing your purchases
It is a good idea to browse through the entire collection of boxers available with a brand before choosing from the first few options you see.
Many companies make women's boxers in different sizes and colors. So, check everything to determine what you like best. Take some time to check the boxer's dimensions and style from all angles in the product image.
Select the right length
You can choose from boxers with 3 inches inseam length or longer. If you want a boxer to wear with short dresses or outfits, it is best to buy one with an inseam of 3 inches. For pants and long dresses, you can, of course, also choose boxers with inseam length of 6 inches or 9 inches.
Ultimately, look for the size you feel comfortable with and buy accordingly. If you are unsure about the length, choose one that feels most right to you. Use it and then you can buy more of it later or choose a boxer with a different length.
Select the right size
Choose your boxer briefs as per the size chart given on the company's website. Ideally, you must choose the same size you wear in terms of your bikini briefs or hipster panties. Women's boxers fit quite snugly and well. So, you need not order a size bigger.
If in doubt, you can send an email to the company with your inquiry. Reputable brands are more than happy to respond to prospective customers' inquiries and help them out with their purchases.
Consider quality parameters
When browsing through the collection of boxers, click on any one style and check the details of the products. Look for descriptions about its fabric, stitches, waistband style, etc.
The best women's boxers are made with 95% micro modal and 5% elastane. The use of modal makes the boxers soft and comfortable to wear. You can expect the softness to be more than what you expect from pure cotton. Modal boxers also do not fade or shrink.
The waistband must not be tight. Its fit must be relaxed enough for all-day comfort for the wearer. Look for reinforced stitching in the boxers, which is strong and durable. The stitches must be neat as well.
If you are shopping women's boxers for the first time, it is a good idea to buy one to find your perfect fit and style. Reordering for more will be a breeze then.