Women's Gym Backpack – Four Things to Consider Before Buying Them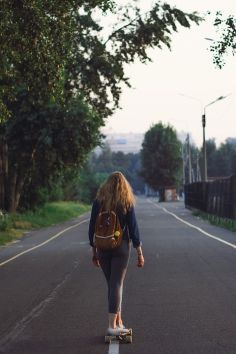 A gym bag today must be versatile: it isn't used merely at the gymnasium, but further outdoors for swimming, shopping, and even office needs. While it is a given that a womans gym backpack demands to be trendy and stylish, there are many other factors to consider beyond aesthetic appeal. It needs to store all the required gear you will carry around for the remaining portion of the day while maintaining an organized stance within the backpack. If that doesn't sound confusing enough, keep in mind that there are thousands of options out there.
…So how do you make the optimal decision? Well, that's exactly what we cover in this article.
The Ideal Woman's Gym Backpack
Whether it's carrying your workout clothes, swimming gear, towels, toiletries, makeup kits, work equipment, electronic devices, and so on, your gym backpack must offer the utmost functionality for you. Since your bag will carry your sweaty workout clothes along with your clean clothes to change into post-workout, it is important to invest in a purposeful womans gym bag that keeps everything you store odor-free, fresh, and hygienic at all times. Without further ado, here are the four factors to keep in mind before getting yourself the perfect woman's gym bag!
Style
This is not how your bag looks, but how it's been designed to efficiently make your life a lot simpler. Probably the highest on the priority list, the style of your gym bag should match your personality. The type of activities that you're involved in, how often you travel, and the duration of your engagements are just some of the things to keep in mind while narrowing down your ideal style of bag. For instance, if you're a bit of a yogi, then your style of the bag should accommodate a mat holder. If you travel on a motorcycle, then you might want to consider a shoulder backpack that can be carried easily while riding. If you want a professionally acceptable backpack that is appropriate to carry to work while storing all the necessary work essentials, a shoulder bag will prove beneficial.
If you're a sports nut who loves camping, kayaking, hiking, and other forms of physical activities outdoors, the backpack would be a no-brainer for you. But if you just need a bag that has plenty of room to stuff your requirements into without specific compartments, a duffle bag should do. Of course, the tote bag goes abreast with a woman, and therefore, if you are the kind that combines gym, yoga, and shopping all within the same day, it goes without saying that the tote bag is your ideal fit.
Materials
This is a tough question to answer: what's the best material to use for gym nags? Well, the truth is a few years ago, canvas cut the fit. Lightweight, durable, easy to maintain, and relatively cheap, this material was considered the Gods of all gym bag materials. However, it is not terribly odor-fighting. So, keeping your stinky workout clothes along with your other belongings would be a risk. Leather is a definite no-no, even though it is the most visually appealing. Today, the most ideal material for a woman's gym bag is definitely nylon. Its robustness, lightweight, and lasting characteristics is what makes it stand out from the rest! It is also easy to maintain and rather inexpensive too!
Compartments
A very subjective matter, compartments are necessary for all women's gym bags. However, how many and the types of compartments requires varies from person to person. For instance, if you have to change into your work pumps post-workout, you'll need a dedicated compartment to store your workout shoes. A separate odor-free compartment would also be required to store your wet workout clothes. Additionally, you'll need a few compartments to store your personal belongings like keys, wallets, watch, mobile phones, etc. Some people require water bottle compartments, as well. Make a list of things that seem important to you in a woman's gym bag and go about buying one that best suits your requirements.
Construction & Security
A factor most people forget to consider, the overall construction and security of the gym bag are crucial. Ensure it has hard-wearing construction is rust-resistant, and the zippers are made of durable brass. You might want to find out about the types of clasps and fasteners involved in the bag as well, and its security mechanisms before buying it. After all, a woman's gym bag is only as good as its many features.